Features Designed To Make
Your

 Life Simple

Phone calls, texts, and smoke signals had their day in the sun. Order with ease of mind in a matter of minutes.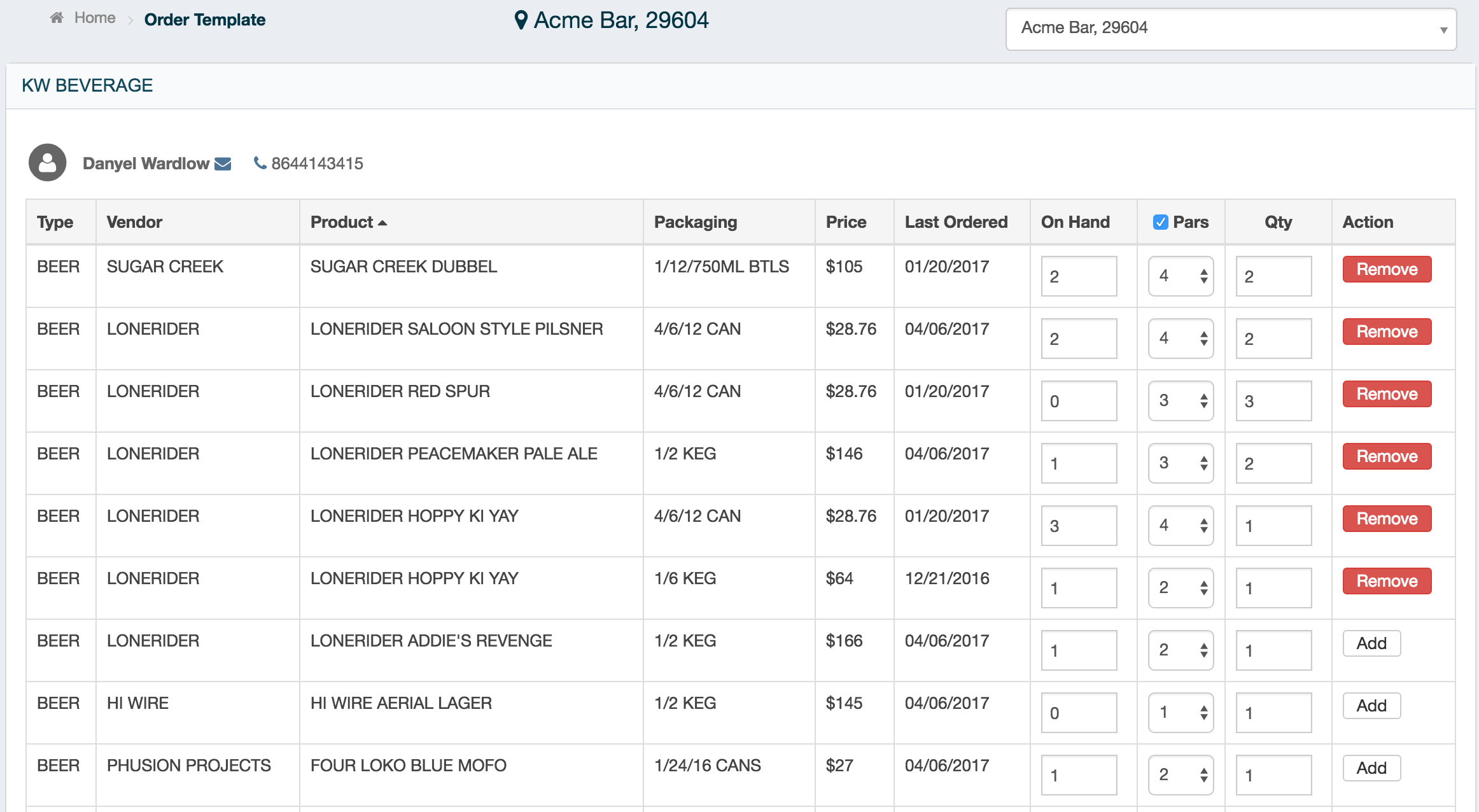 Search Products
Quickly search for products and look at product pricing. Add products to your shopping cart with a simple click.
Par Levels
Order based on your inventory and par levels. The par level history stays with you so you can easily generate orders.
Order Templates
Your frequently ordered products are available to you again in your order template. Add or remove products to the template.
Multiple Locations
Running multiple locations, no problem. Switch with a simple drop down to place orders for multiple locations.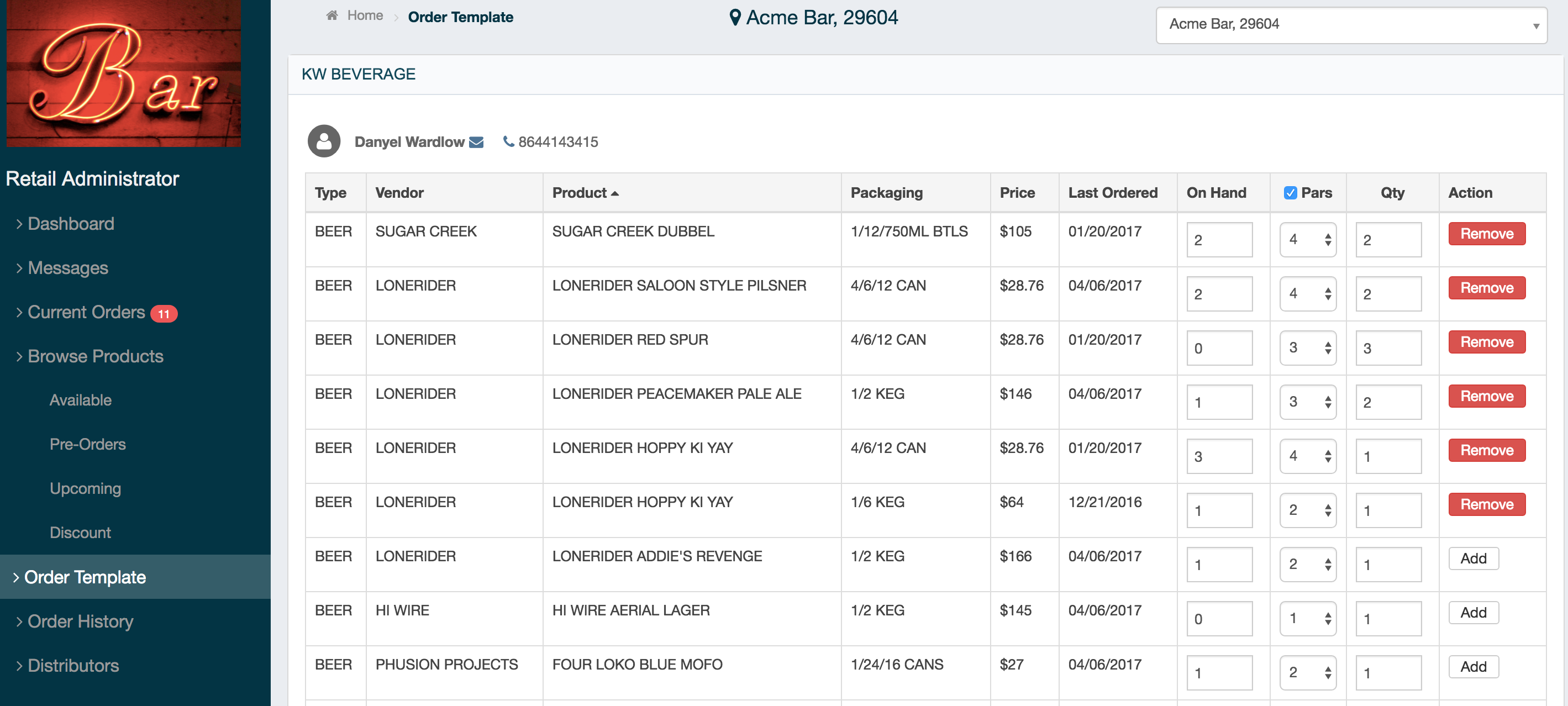 Intelligent Order Templates
With order templates, remembering and re-ordering is a breeze. WIth our intelligent templates we will automatically remember your ordering preferences. You can also manually edit and place recurring orders easily.
View Discounts
We have made it easy to check out discounts in one place. Looking to improve your margins, our discounts feature can highlight the current discounts available in your market.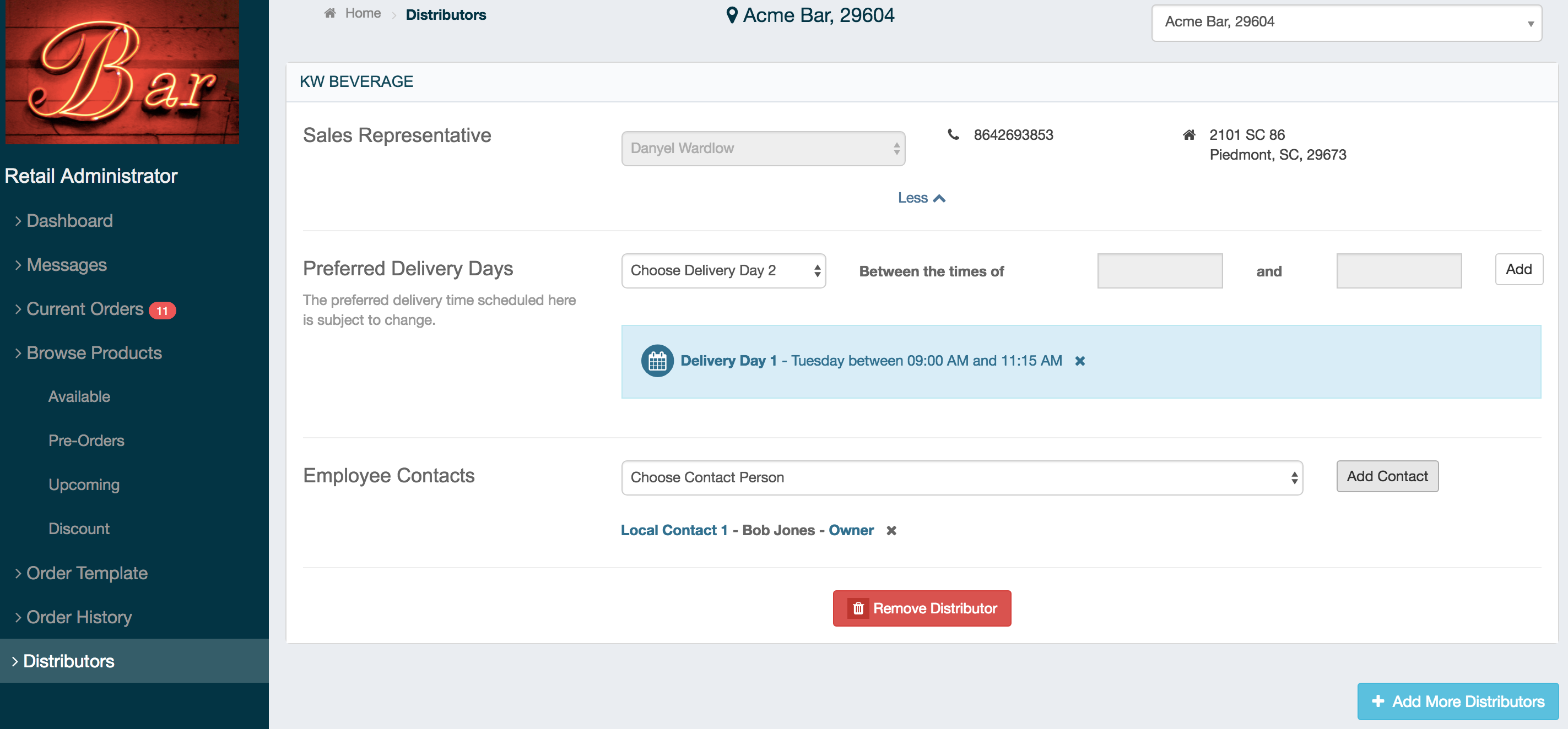 Adjust Delivery & Contact Settings
Let distributors know when is good time for you and the main contact point. Add as many delivery days or contacts you like. Also, easily access contact information for your sales representative for that distributor.
Invoices
Quickly access any number of your past invoices. You can easily print the invoices to have on hand during delivery.